A truly Mum-entous occasion.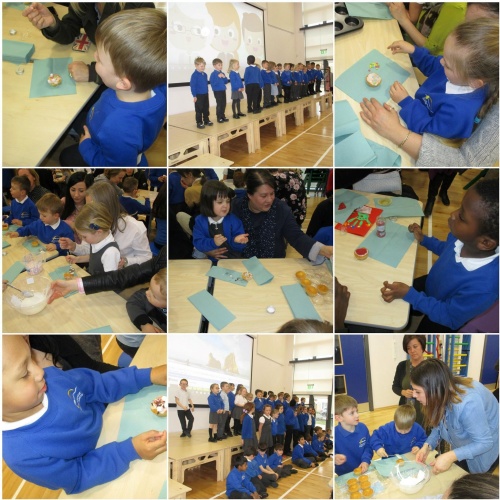 "Let them eat cake"
Jean-Jacques Rousseau, Confessions (1765)
Godmanchester Bridge Academy was overwhelmed by the fantastic number of Mums who came along to join our Mother's day celebration on Friday 9th March 2018.
The Foundation children opened with a superb rendition of 'I Love My Mummy'; this was followed by KS1 and KS2 singing 'Super Mum' which was Otterly fabulous. An excellent session of sugar craft topped off a lovely afternoon. There were some very special Mother's day cupcake creations to remind us all that whatever the question cake is the answer!
Special thanks to all of our GBA mum's and dad's; what a wonderful job you all do. We hope that you all enjoyed a happy Mothering Sunday.