The British Antarctic Survey visits KS2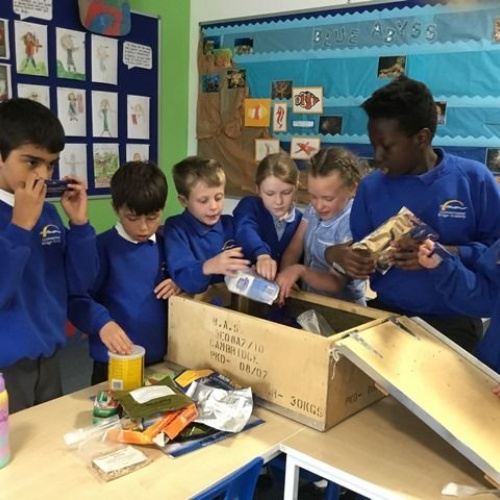 "To strive, to seek, to find, and not to yield."
KS2 Kingfishers had a visitor on Wednesday 23rd May 2018, Mr J Oliver from The British Antarctic Survey. He brought cold weather clothing and sleeping bags for the children to try as well as special food for the Antarctic expeditions. His power point was so interesting! For example did you know that on some British winter days it can actually be warmer in the Antarctic? That's because its summer there! Or did you know that an Antarctic Albatross can fly around for as long as 100 days without landing?
The children thoroughly enjoyed themselves and asked lots of really good questions.