Save The Date - FoGBA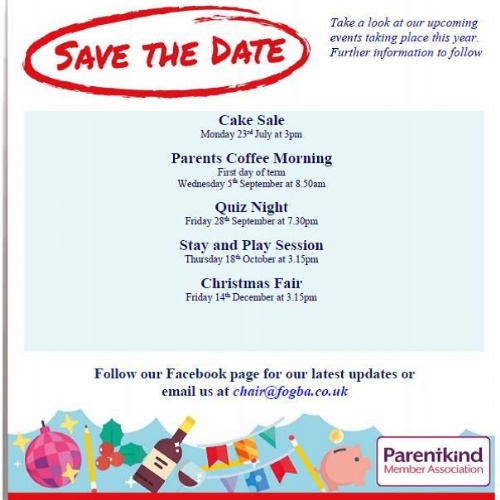 FoGBA have been busy bees during July discussing all of our upcoming events, please add them to your diary and we will provide further details soon.
We are keen to start collecting together prizes for these events and to raise funds. Please let us know if you work for, or own a business and would like to donate to or run a stall at the Christmas fair.
Also - if your company participates in 'Match Funding' (this is where a company will match the funds that their employee raises) please let us know if you are eligible and we can help you with the application.
We are still looking for more parents to join us and/or to help with events, please contact us at chair@fogba.co.uk and like and follow our Facebook page at: https://www.facebook.com/friendsofgodmanchesterbridgeacademy/