Sports Day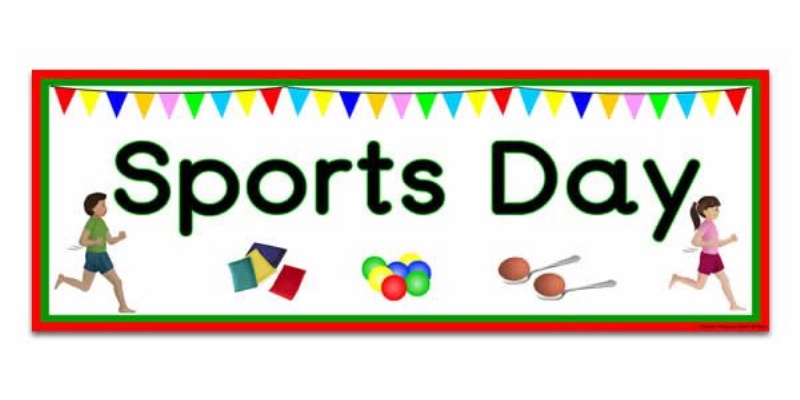 Sports Day 2019
Sports Day – Thursday 27th June 12.50pm
Sports Day is an event which is more than just the one afternoon competition. It is an event which is designed to include some social, moral and spiritual elements. During next week, the children will be spending an afternoon working in their houses learning about their scientist, as well as creating flags to represent their team on sports day.
Please provide your child with a named water bottle (no juice cartons or fizzy drinks please). The children will have access to their water-bottles throughout the event therefore it is very important that they have one in school.
If the weather looks like it may be hot and sunny, please put sun-cream on your child before school and ensure they have a sunhat. Likewise ensure they have a sweatshirt in case it is cold.
The children have been allocated into three houses: Darwin (blue), Franklin (red) and Newton (green) – please contact their class teacher if you are unsure of their house colour. If they have a T-shirt or appropriate sport top in the colour please encourage them to wear it. If you are replacing PE T-shirts, please replace with the colour that your child has been allocated. Families are in the same coloured house.
Please ensure that your child's PE kit is in school that day for them to change into.
Parents and spectators will be allowed onto the main field via the car park gate which will be open from 12.40pm-1.10pm. Chairs will not be provided but if you wish to sit then please feel free to bring a picnic blanket or deckchair. Please do not bring snacks, lollipops etc to hand to your children whilst they are taking part in Sports Day activities.
The children work as a team in the KS1/KS2 field events to accumulate as many points as they can. They are not competing against their team mates but working with them. The activities use the skills that they have been learning and practising over the year in their PE lessons and school-clubs. You may notice that there may be different pieces of equipment available for the same activity, this is in order to ensure that the activities are accessible to all of the children. On the track the children are competing against children from their year group. However every child will score something in these races to add to their team's total.
We are keeping our fingers crossed for good weather and look forward to welcoming you all next week.