Police, Camera, Action!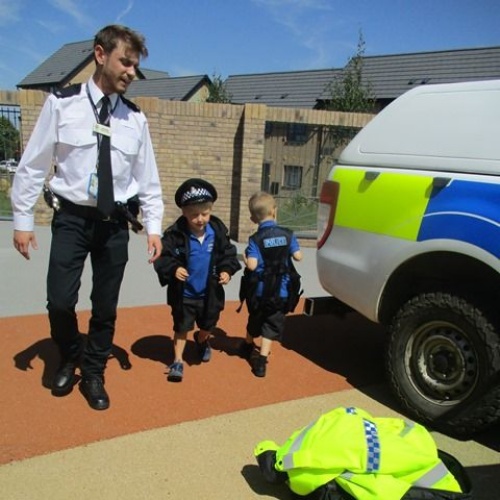 'No one is useless in this world who lightens the burdens of another'. Charles Dickens
On Monday 11th June 2018 DC Denby came to visit Godmanchester Bridge Academy as part of our 'People who help us' topic. It was a chance for the pupils and teachers to speak to the local officer and look at all the equipment the police carry and find out what they are used for. The children all got to try on police gear and had lots of fun outside sitting in the police car and hearing the loud siren.