New Intake 2019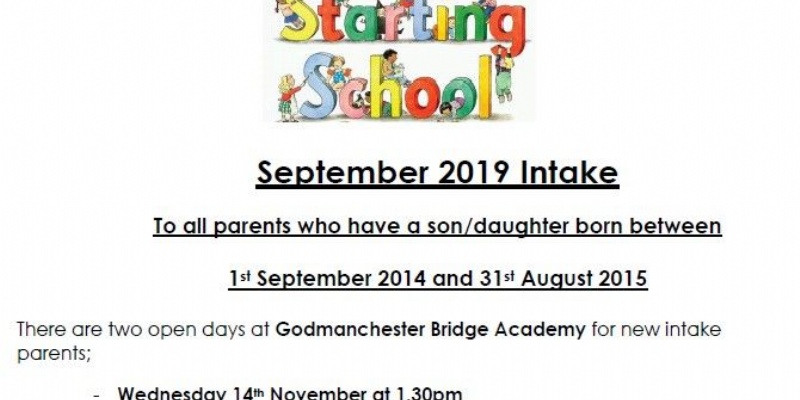 There are two open days at Godmanchester Bridge Academy for new intake parents on Wednesday 14th November 2018 at 13.30 and on Tuesday 20th November 2018 at 18.00.
These open days are for all parents/carers of children who will be 5 in the academic year of 2019/20.
This is an opportunity for you to come and visit the school, speak to the staff and also to find out about the application process. We will also discuss how you can begin to help your child prepare for starting school.