Remembering the fallen.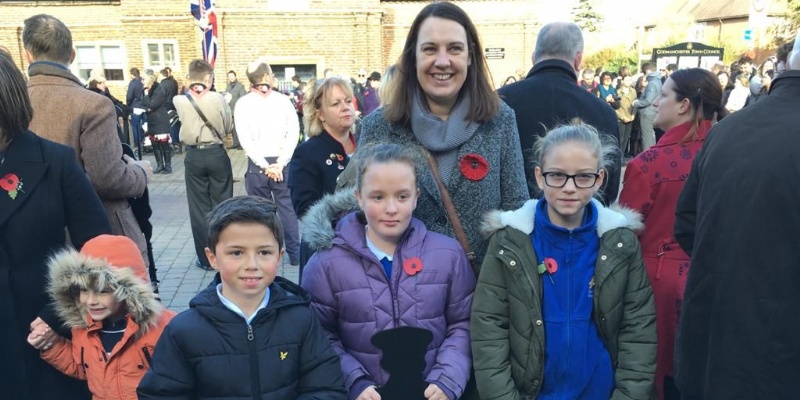 Armistice Day Commemoration Service - Private Sidney Charles Squires
Teachers, students and their families took part in the civic procession from Godmanchester Town Hall to the War Memorial for the Armistice Day commemoration service. Every year on 11th November Armistice day is observed to mark the armistice signed between the Allies of World War I and Germany at Compiègne, France at 5:45 am, for the cessation of hostilities on the Western Front of World War I, which took effect at eleven o'clock in the morning—the "eleventh hour of the eleventh day of the eleventh month" of 1918.
As part of the Godmanchester Remembers project the whole town has honoured the fallen heroes from Godmanchester this year. Godmanchester Bridge Academy exhibited the cut out silhouette of Private Sidney Charles Squires, standing to attention outside the school. Godmanchester Bridge Academy and Godmanchester Community Academy railings have displays of poppies made by the children, many hedges, bushes and trees around the town and a number of lamp posts have large poppies on them. A joint school wreath was laid during the service by Godmanchester Community Academy Head teacher Tess Fielden.