Children In Need...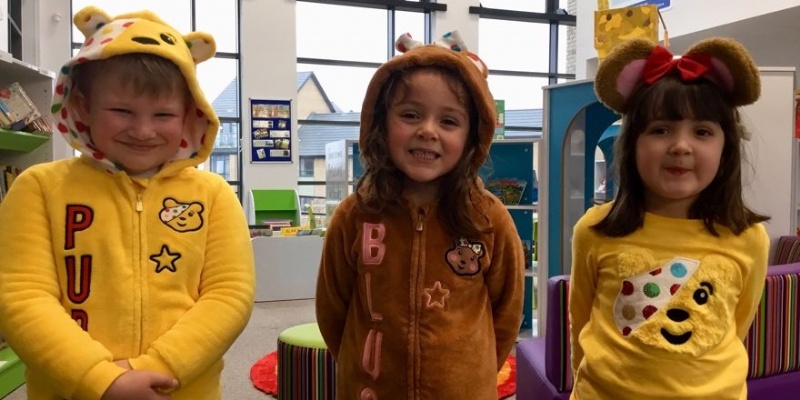 Making a difference one spotacular at a time ...
BBC Children in Need is the BBC's UK corporate charity. Thanks to the support of the public, they are able to make a real difference to the lives of children all across the UK. The BBC Children in Need Appeal Night takes place every year in November. Currently supporting 2,400 projects all across the UK which focus on children and young people who are disadvantaged the charity holds true to its vision that every child in the UK has a childhood which is: safe, happy and secure and allows them the chance to reach their potential.
At Godmanchester Bridge Academy we have been raising funds to contribute to the BBC Children in Need Appeal. There has been plenty going on with the children dressing up and joining in with the great Spotacular. The kitchen team have joined in the fun and provided some fantastic Pudsey biscuits for sale. We have managed to raise the tremendous sum of £108.20. Thank you all very much for your generous donations.