Platinum Jubilee Celebration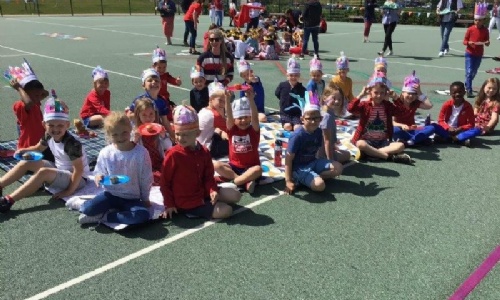 On Friday 27th May the children and staff celebrated the Queen's Platinum Jubilee.
The children have been learning The National Anthem during school. They sang it in assembly this morning as a start to the day's celebrations. During the morning all the children made a crown and decorated a cake in class. Then all the staff and children had a "street party" in the court area which was decorated with bunting and the Union Flag. The school ran a competition to name the cuddly corgi which was won by a year 2 pupil who is now the proud owner of Claud the Corgi. Well done! We have all had a fabulous day celebrating The Queen's Jubilee.